Hallo liebe Tent Graphix Gemeinde,
So! Geschafft!
Damit lassen sich wohl die letzten Monate, um nicht zu sagen 3 Jahre zusammenfassen.
Unser bisher größtes Projekt Crusade of Anarchy, begann im August 2009 mit der ersten Idee zum Drehbuch und ist nun mit der Veröffentlichung des Filmes auf DVD abgeschlossen!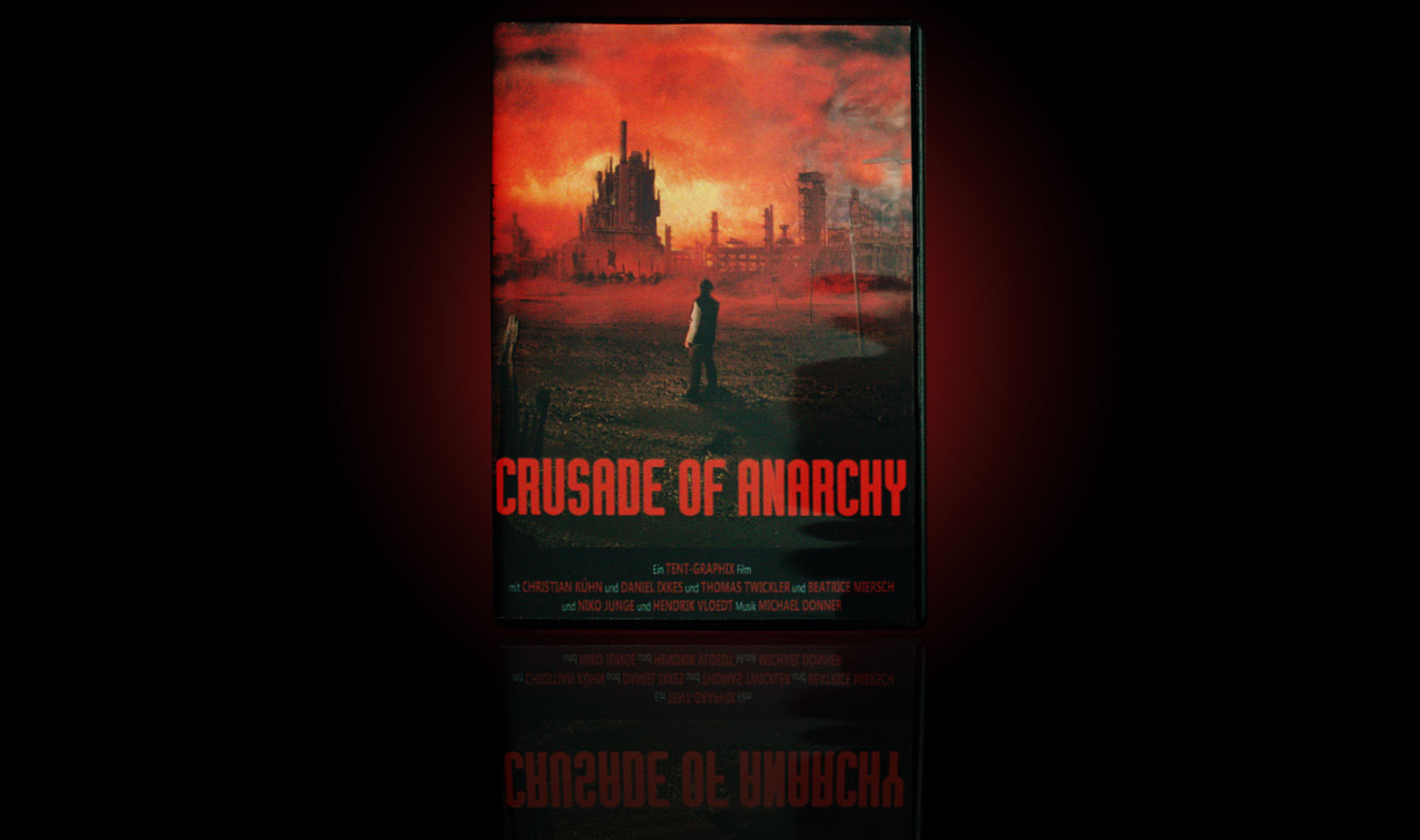 Ein paar Rückblicke und interessante Fakten:
Crusade of Anarchy begann als Idee, kurz nachdem wir Man of Conspiracy abgeschlossen hatten. In den folgenden 3 Monaten entwickelten wir das Drehbuch und begannen die Kostüme und Requsieten zu gestalten.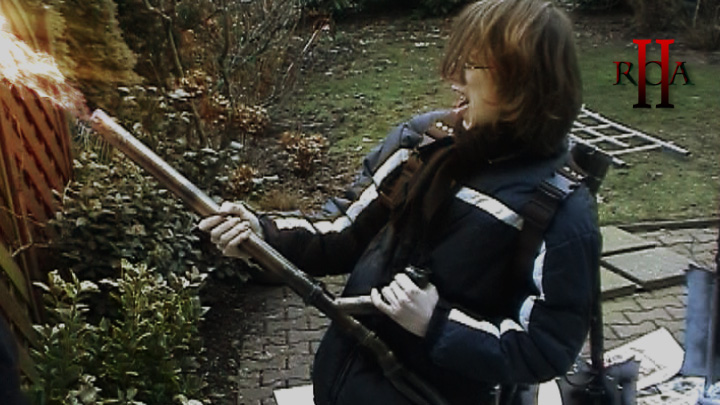 Daraufhin begann die längste Drehzeit unserer "Karriere". Von Januar bis Juni drehten wir an Wochenenden, rannten durch Schnee, robbten durch Laub, und schlurften bei heißesten Temperaturen durch die Wälder Deutschlands.
Dabei haben wir über 33 Stunden Material gedreht- das sind etwa 33 Tapes: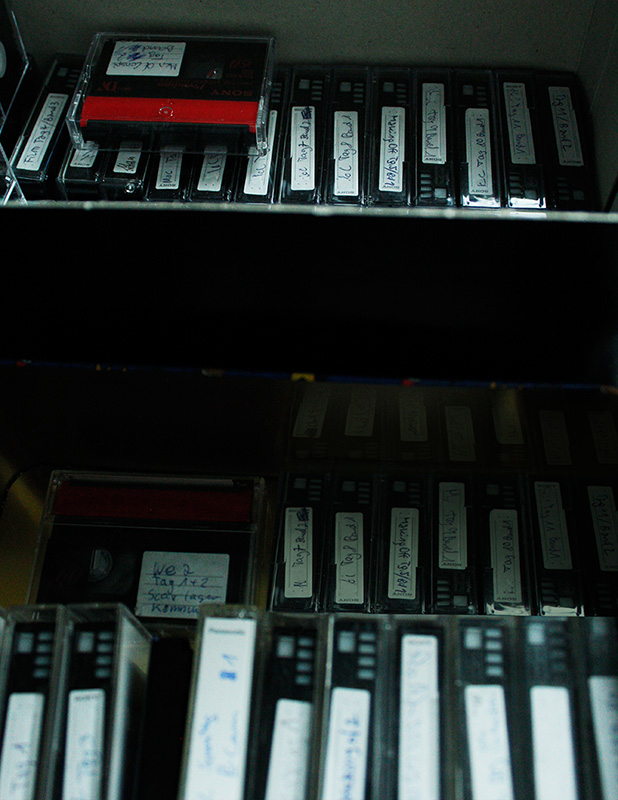 Danach begann eine sehr lange Post Production, die uns wirklich alles abverlangt hat! Dabei wurden
5300 GB an Daten generiert,
973 Effekt-Aufnahmen mit
100212 Frames bearbeietet
und das bei über 1654 Stunden Arbeitszeit!!
Nach einer fantastischen Premiere wurde dann noch etwa 120 Stunden lang an einem Making of gearbeitet.
Und nun ist es vollbracht! Viele DVD´s wurden bereits verkauft und alle sind sehr zufrieden mit dem Ergebnis, das wir alle zusammen vollbracht haben!
Denn eins kann man wirklich sagen:
Dieses Projekt verdanken wir in erster Linie der fantastischen Crew! Gerade bei den Dreharbeiten haben wir so viele helfende, zuverlässige, lustige, angagierte Menschen in unserer Crew gehabt, wie sonst nur selten bei unseren Produktionen.
Deshalb möchten wir uns nochmal ganz herzlich bedanken!
Für uns geht nun eine wirklich lange Reise zu Ende bei der wir wirklich wieder eine Menge gelernt haben- vor allem wie schwer es ist einen eineinhalbstündigen Film abzudrehen.
Wer die Entstehung des Filmes nocheinmal richtig Revué passieren lassen möchte, dem sei auch nocheinmal ganz herzlich unsere DVD ans Herz gelegt, die ein wirklich schönes "handgefertigtes" Making of zum Film enthält.


Die DVD ist über "juni-re(at)online.de" zu bestellen und kostet 7€ inkl Versand.
Und wie geht es nun weiter?
Wir haben schon viele Fragen erhalten was das nächste Projekt ist und ob wir überhaupt noch ein weiteres Projekt starten wollen… Die Antwort ist ganz klar: JA! Ein nächstes Projekt ist bereits in Planung. Hierbei wird es sich wahrscheinlich um einen fiktionalen Trailer in Richtung Scifi handeln! Aber dazu bald mehr, wir arbeiten schon fleißig am Drehbuch und Chris an ersten Concepts!
Bis dahin
Tent Graphix