Thomas Twickler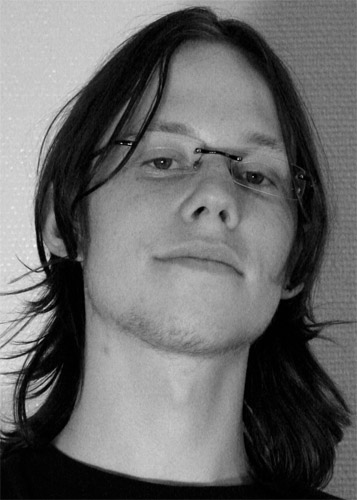 Thomas ist einer der beiden Gründer von Tent Graphix und ist neben Niko der treibende Motor hinter dem Team.
Er ist seit dem Anfang von Tent Graphix dabei und hat dort in einigen Filmen die Hauptrolle gespielt.
Seine Stärken liegen mehr im Schauspielerischen Bereich als in der Bearbeitung. Seine Kraft ist eher verteilt und er ist so etwas wie der Allrounder des Teams.
Er kann alles aber nichts richtig.
Im Film "Reign of Anarchy" beispielsweise, half er dabei das Drehbuch zu schreiben und übernahm eine der tragenden Rollen des "Bösen" im Film. Im neustem Film "Crusade of Anarchy" war er die Hauptzeit erfolgreich als Kameramann tätig und als festes Staffmember. Besonders bei dem Zerfetzten der Kostüme für die Scavenger war er mit viel Ehrgeiz dabei.
Aufgetreten in:
Sons of Odin - Jack
Reign of Anarchy - Inquisitor Ikarius