Daniel Ixkes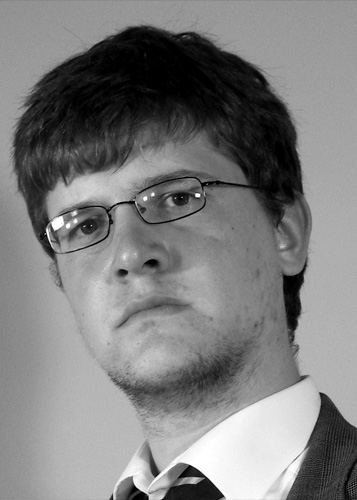 Daniel ist im Sommer des Jahres 2009 in das Tent-Graphix Team eingestiegen. Er fungiert als Schauspieler und ist im übrigen sehr damit beschäftigt die Outtake-Kamera ausgiebig zu füllen.
In dem Film " Men of Conspiracy" hat er die Rolle des Bob übernommen und geht in seiner Schauspielerei auf. Bis dato war er nur für Fahrdienste und Bob zuständig doch er arbeitet im geheimen an an netten Drehbüchern, die hoffentlich irgendwann fertig werden und Verwendung finden…
Im aktuellen Film "Crusade of Anarchy" übernimmt er erneut eine tragende Rolle als "Robert", einem umherwandernden Mediziner.
Aufgetreten in:
Man of Conspiracy - Bob Groudetzki
Crusade of Anarchy - Robert