Sebastian Kühn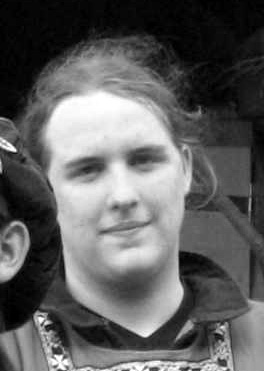 Man vermutet es schon - Es handelt sich hier um das "kleine" Brüderchen von Christian. Schon seit Sons of Odin dabei, kann man ihn als die graue Eminenz beschreiben. Die Person, ohne die die meisten Projekte nicht so zustande gekommen wären, wie sie heute sind.
Auch wenn er in seinen schauspielerischen Leistungen ein wenig hinterherhängt, sein Angagement (Toleranz) ist ungebrochen auch wenn es dazu ein paar weniger Schubser benötigt. Als Statist ist er stets loyal und zuverlässig und seine Kontakte sind stets hilfreich. Seine einzige große Rolle begann in Sons of Odin - Als fieser Antagonist.
Er ist außerdem für den offiziellen Titelsong für Crusade of Anarchy verantwortlich, den er mit seiner Band "Outa Noise" komponierte.
Aufgetreten in:
Sons of Odin - Gabriel
Man of Conspiracies -Spurensicherung/ Leibwächter
Crusade of Anarchy - Templer