Tabitha Liebl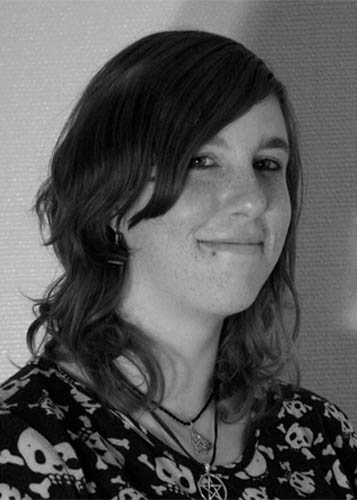 Tabitha ist seit Reign of Anarchy 1 ein Teil der Tent Graphix Crew.
Sie war damals mit dafür zuständig, die Kostüme für RoA zu bearbeiten.
In Men of Conspiracy übernahm sie ihre erste Rolle vor der Kamera als "Francine", die charmante Frau des Charackters "Bob Groudezki".
Immer weiter ins Team vorgedrungen, hilft sie nun noch immer beim Herstellen der Requisiten und Kostüme, aber auch als Statist (wie in "Reign of Anarchy II") und hat immer ein offenes Ohr für Beschwerden und Sorgen.
Sie übernimmt ebenso Aufgaben in der Koordination, wie das Anwerben von Statisten und Besorgen von Kameras.
Aber auch im "Marketing" engagiert sie sich, indem sie Werbung im Internet, bei Interessenten und anderen Firmen macht.
Aufgetreten in:
Man of Conspiracies - Francine